Biography of Manabendra Narayan Larma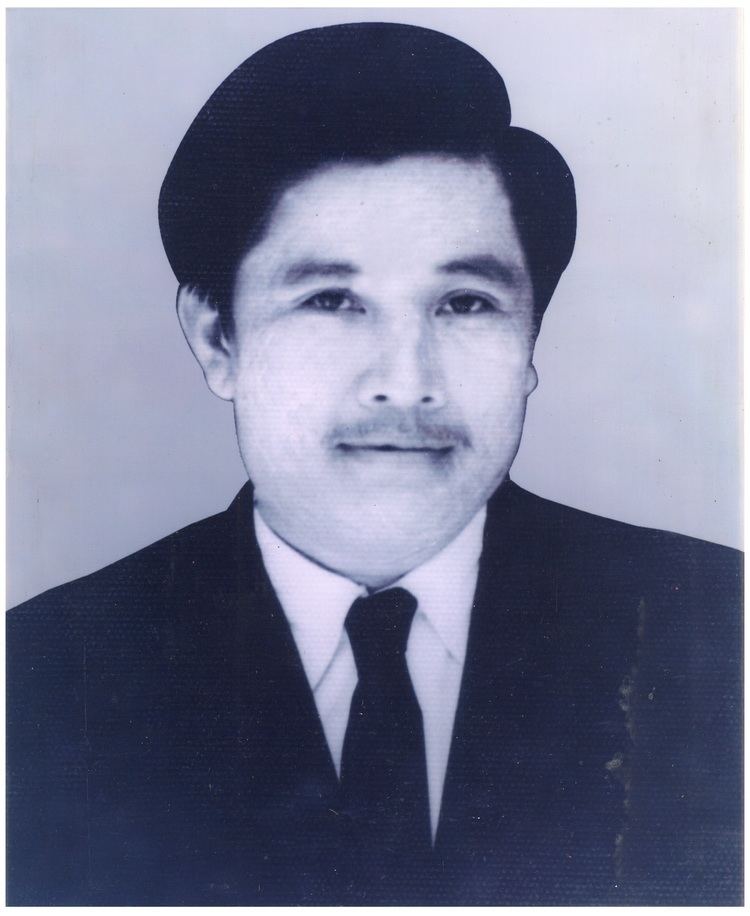 1. Name : Manabendra Narayan Larma
2. Nick Name : Manju
3. Father's Name : Chitta Kishore Chakma
4. Mother's Name : Subhashini Dewan
5. Spouse's Name : Pankajini Chakma
6. Date of Birth : 15 September 1939
7. Place of Birth : Mahapuram village, Burighat Mouza, Naniarchar upazila, Rangamati Hill District, Chittagong Hill Tracts, Bangladesh
8. Married : 1971
9. Children : 1) Mr. Joyes Larma, son (elder)
2) Ms. Paramita Larma, daughter (younger)
10. Brothers & Sisters: 1) Ms. Jyotiprava Larma (elder sister)
2) Mr. Subhendu Prabas Larma (elder brother)
3) Mr. Jyotirindra Bodhipriya Larma (younger brother)
11. Educational Life : a) Primary education: Mahapuram Junior High School
b) Matriculation: 1958, Rangamati Government High School
c) Intermediate: 1960, Chittagong Government College
d) Graduation: 1965, Chittagong Government College
e) B.Ed: 1968
f) LLB: 1969
12. Working Life : a) Joined in Dighinala High School as Assistant Teacher in 1966
b) Served as Head Teacher in Chittagong Railway Colony High School in 1968
c) Joined in Chittagong Bar Association in 1969
13. Political Life : • Started political life through attaining student politics in 1956;
• Played role in organizing the first Jumma students conference held in 1957;
• Joined in East Pakistan Student Union in 1958;
• Participated in democratic and progressive movement in 1960;
• Played leading role among the Jumma student society since 1960;
• Organized protest against the Kaptai dam during early 1960s;
• Played role as one of the main organizers of the conference of Jumma students held in 1962;
• Underwent to detention for a protest against Kaptai dam on 10 February 1963;
• Got conditional release from detention on 8 March 1965;
• Formed CHT Election Organizing Committee in 1969;
• Won in the election as Member of Provisional Assembly (MPA) in 1970;
• Submitted 4-point charter of demand (regional autonomy with separate legislature for CHT) to the then Prime Minister Sheikh Mujibur Rahman on 15 February 1972;
• Formed Parbatya Chattagram Jana Samhati Samiti (PCJSS) in 1972 and was elected as its General Secretary;
• Walked out session of the Gono Parishad (Constituent Assembly) protesting adoption of Article 6 of the Constitution of Bangladesh in where the Jumma people were identified as Bengali people on 31 October 1972;
• Won in the national election as Member of Parliament (MP) on 7 March 1973;
• Attended the Commonwealth Conference held in 1974 in London as a Parliamentary representative;
• Took responsibility as the President of PCJSS in 1975;
• Joined in the BAKSAL in 1974 with the assurance of solution of the CHT Problem by Sheikh Mujibur Rahaman and to continue democratic movement;
• Went underground on 16 August 1975 as military rule was imposed;
• Re-elected as President of PCJSS in its 2nd National Conference held in 1977;
• Re-elected as President of PCJSS in its 3rd National Conference held in 1982.
14. Assassination : In a betrayal attack made by dissident group of PCJSS assassinated on 10 November 1983 at the source of Khedarachara stream under Panchari upazila in Kahgrachari Hill District of CHT.